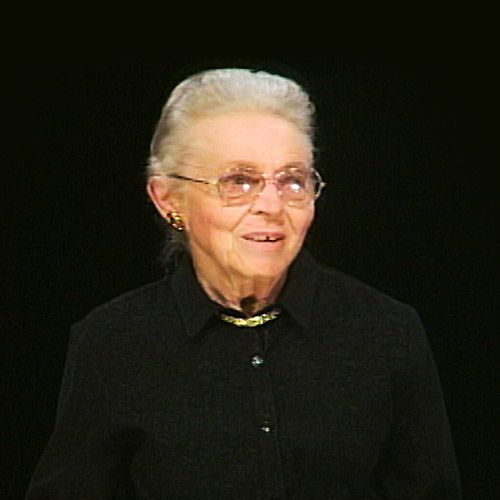 Elisabeth Elliot Gren
Missionary, Author
Overview
Elisabeth Elliot's exemplary life was not borne of exemplary circumstance. A child to missionary parents in Belgium, she studiously carried the missionary flame to eastern Ecuador where her life story unfolded among the Quichua and Auca tribes. Her response to the martyrdom of her husband and her readiness to share the insights God gave her at that time produced a boundless ministry of speaking and writing.
To many in search of God's will, she used her day-in-and-day-out experiences as a daughter, wife, mother, a widow, and even as a missionary to the very ones who had killed her husband Jim to reinforce the practical example of Christ, Who was Himself the Servant Leader. In an age where explanations for everything were increasingly expected and demanded, her life, in peaceful contrast, testified to the abiding confidence that is available to anyone who accepts without explanation the path God chooses.
Elisabeth Elliot Gren, survived by her daughter Valerie and third husband, Lars, died at her home in Massachusetts on June 15, 2015, at the age of 88.